Beijing: Tensions between the US and China are increasing continuously. The navies of both the countries are facing each other in the South China Sea. There have also been many such occasions when the navies of US and China came face to face. These days a picture of a Chinese fighter plane is going viral, in which it is seen flying over a US warship. America's warship is being told of the Earl Burke class. However, there is no clear information about the time and place of this incident. Despite this, the flight of Chinese fighter aircraft over American warships is considered very important. Due to security, all the countries of the world, especially the hostile countries, keep sufficient distance from each other's warships, aircraft carriers in international waters.

China's J-15 flying over American warship
In the picture, the fighter plane flying over the American warship has been identified as the J-15 of the Chinese Navy. The J-15 is a fighter aircraft flying from a Chinese aircraft carrier. In such a situation, it is believed that this incident can be in the South or East China Sea, far away from the mainland of China. The Chinese Navy currently has two aircraft carriers operational. Their names are Liaoning and Shandong, who patrol most of the time in the South China Sea. J-15 fighter aircraft are stationed on these two aircraft carriers.

America's Earle Burke Class Destroyer How Powerful
The Earl Burke class battleship is the largest destroyer currently in operation in the US Navy. A variety of advanced weapons and systems have been deployed on the Earl Burke class warships. This Guided Missile Destroyer was deployed in the US Navy in 1991. This battleship was designed to counter Russian submarines. Now it is deployed in high-risk areas to prevent anti-air, anti-submarine, surface and ground attacks. Sea Sparrow, Tomahawk and ASROC anti-submarine missiles are deployed on this warship.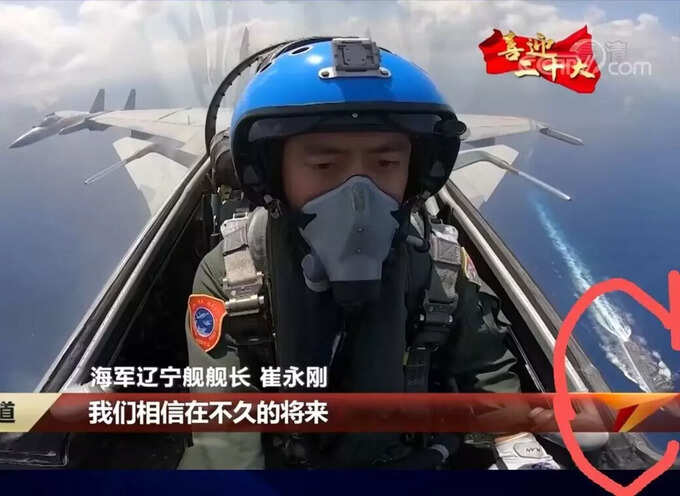 China's J-15 is no less powerful
J-15 fighters are primarily operated from aircraft carriers. This aircraft has been developed by China from an incomplete prototype of the Su-33 procured from Ukraine. There are currently at least 34 J-15 fighter jets in the Chinese Navy. These are the only fixed-wing aircraft to operate on two aircraft carriers in China. This aircraft has also faced many challenges, as it is also the heaviest fighter aircraft in the world to fly from an aircraft carrier. Both Chinese aircraft carriers are ski jumpers. In such a situation, such a heavy aircraft has to put full force of its engine to take off from it. For this reason, this fighter aircraft can neither take-off with full fuel tanks nor with full weapons.

,
Find our other website for you and your needs
Kashtee A shayari,Jokes,Heath,News and Blog website.
Your GPL A Digitsl product website
Amazdeel Amazone affiliated product website.
Job Portal A Job website
Indoreetalk Hindi News website
know24news A auto news website in english and hindi.
Q & Answer website A website for any query and question.
Quotes A Christmas Quotes.
New Year QuotesNew Year Quotes
Cricket News website A website for cricket score online and upcoming matches.
Government job A Government job announcement portal.
Gaming Information Website A website for Gaming lover.